Shop Signs
We offer a large range of options for shop signage. We tailor every job to suit your requirements. We can help bring your ideas to life through different materials, Methods of building the sign and we can help recommend what fits your budget.
Contact us to discuss your signage project. 
We build all our signs in house thanks to the vast range of machinery and skilled staff.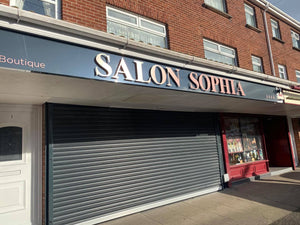 Raised Lettering signs
Flat cut raised lettering is an afordable way of giving the 3d look without the expense of built up letters.
Sign Trays
Sign trays are nice nice alternative to a flat panel as it gives a bit more depth to the sign. It looks neat due to the folded side returns. This can be further enhanced with 3d lettering mounted on top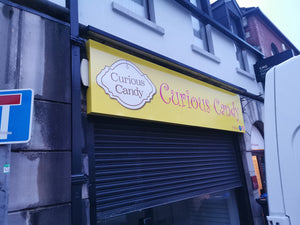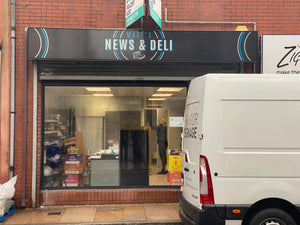 Blacklit Light box
Backlit signs are a great option for businesses who operate mostly at night eg takeways etc.
The full front of the sign can be lit up allowing for a very visible sign.
Push through illuminated lettering
Sign trays with push through acrlyic lettering with internal led lighting are a great option for a smart looking sign that works for your business day and night.